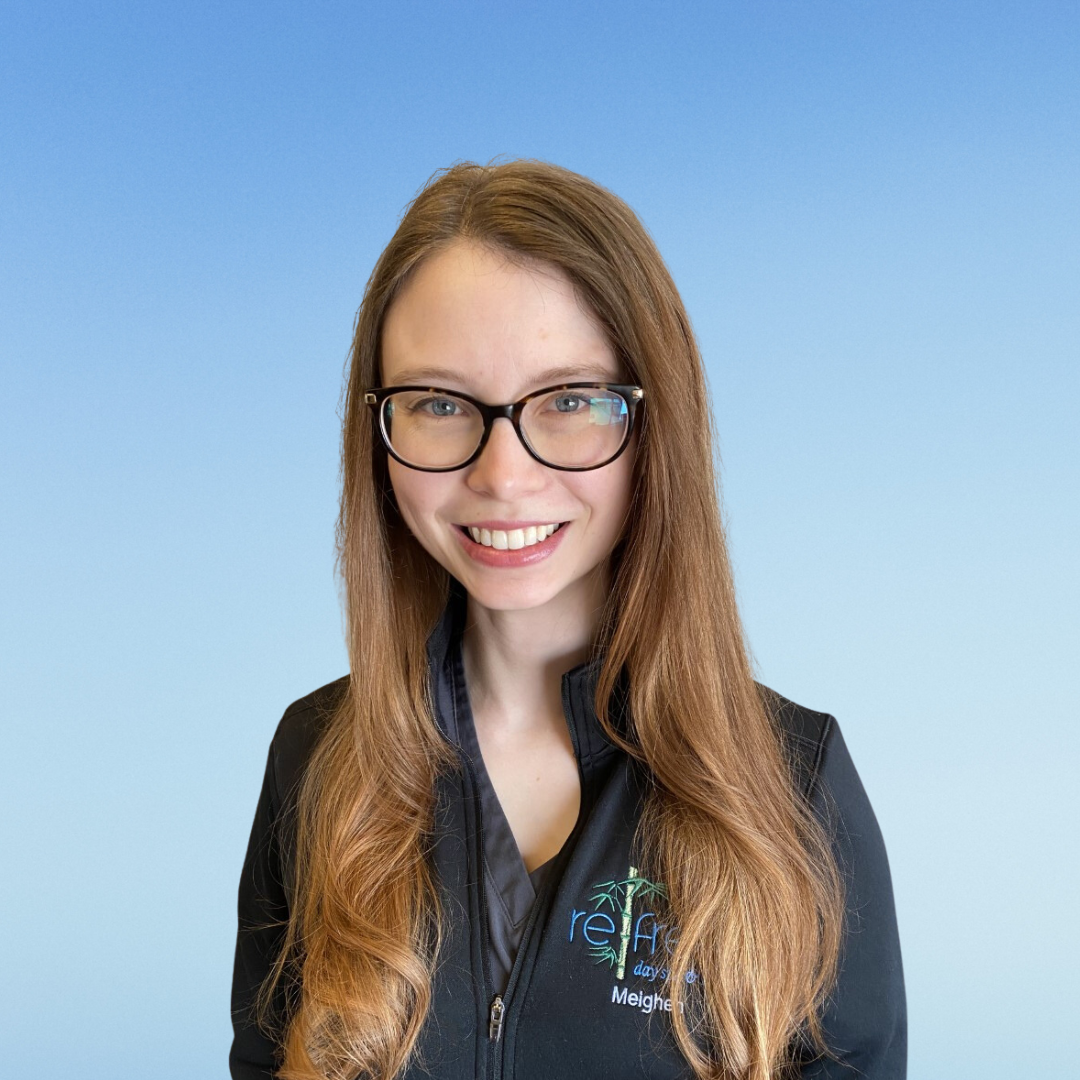 Registered Massage Therapist
Meighen (RMT)
Meighen joined our Refresh team in June 2019. She is an incredible Registered Massage Therapist. When you book a massage with Meighen, you instantly transcend into a state of calm and relaxation. We appreciate her for not only her fantastic work ethic and professionalism, but also her bright and happy demeanor. Her empathetic approach and ability to communicate in an open, clear and informative manner makes her an essential part of our business.
Meighen: "I was drawn to massage therapy because I know how much I love to receive massages. I wanted to be able to share that experience and help others especially if they are in pain. I love to work with people and interact with my clients one-on-one. Getting to know people who choose to chat during their treatments, is one of the many things I love about my job. In my spare time, as I am a quiet person, I love to go rollerblading and read romance novels".
Fun fact about Meighen… she read 101 books in 2021!