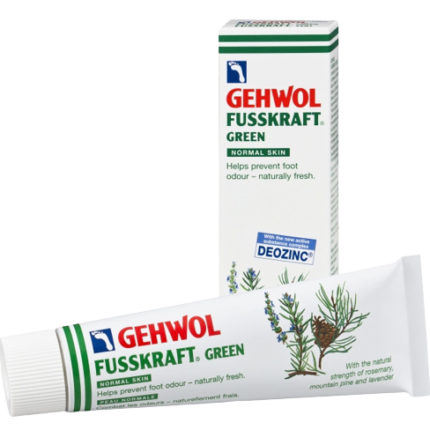 75 ml GEHWOL FUSSKRAFT Green contains the active substance complex Deozinc in a rapidly absorbed, nourishing cream base for long lasting protection against foot odor. Zinc oxide prevents sweat reduction effectively. Foot perspiration is normalized, the feet become fresh and odorless. Jojoba oil and shea butter smoothen and soften the skin while invigorating camphor and menthol relieve sore, aching feet immediately.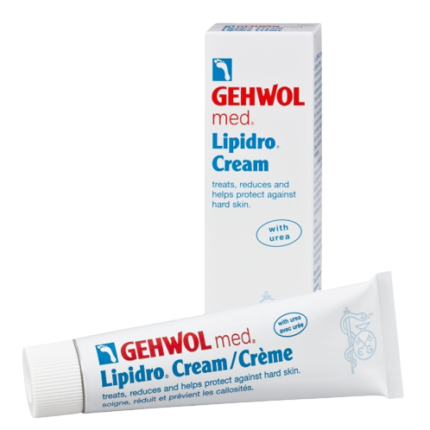 75 ml The high quality ingredients compensate the lack of lipids and moisture and naturally balance the protective properties of the skin. Urea binds water in the deep skin layers while Calluses are softened and excessive reformation is reduced. Sea buckthorn oil and avocado oil with a high amount of unsaturated fatty acids supply dry skin with the lipids it lacks and thus prevents the loss of moisture through evaporation. This effect is supported by a special algae extract. The cream also helps protect against itching. Our top selling medical foot cream at Refresh!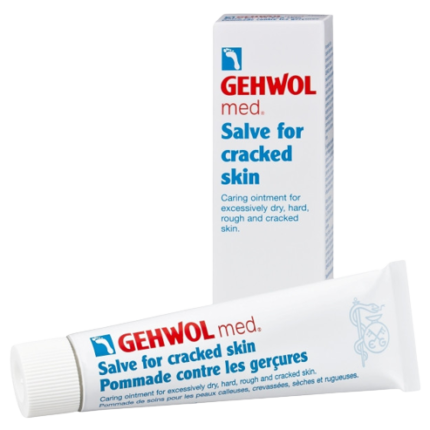 75 ml The salve is based on a well-tried mixture of special soaps and selected skin friendly oils. It is used best for severe hard skin, dry or rough skin, or very cracked skin. Helps protect against inflammation and symptoms linked with cracked skin. By regular use the skin will regain its natural elasticity. Medicated soap, lanolin, and Vaseline soften hard skin quickly and keep it smooth. Camphor and menthol cools and refreshes.