Jane Iredale
The Skin Care Makeup
Make-up Consultation
$0
Our professional make-up artists will take the time to do a full consultation including finding the product that will best suit your needs.  We are happy to help you pick up a perfect match to your skin tone and guide you with tips to blend and apply.  With every booked consultation or application we offer 20% off all makeup purchased on the same day.
Natural Make-up Application (Launching 2023)
$44.00
This is a make-up service for someone that prefers a natural look. Using one or 2 subtle colours of eye shadow. Your lip is close to your natural colour. Your foundation is a light to medium coverage as to still see all your natural features shining through. Perfect for that person that wants to enhance their look without looking too made up.
Dramatic Make-up Application (Launching 2023)
$50.00
This is a make-up service for someone that loves a more dramatic look. More bold colour for your eyes, dramatic eye shadow or heavy liner and contouring of the face. This service is for the person that loves the wow factor with make-up!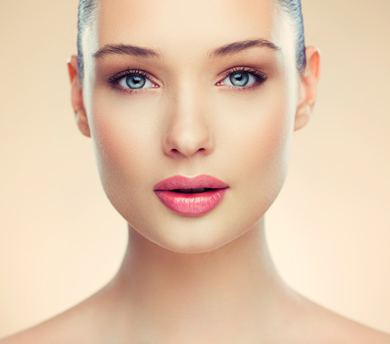 Brow Lamination Only
$65.00
Brow Lamination w/ Wax & Tint
$85.00
Brow Lamination w/ Tint
$75.00
Brow lamination is a non-invasive, semi-permanent approach to fuller looking eye brows.  Similar to a perm or lift; brow lamination forms the hairs in a new position for a fluffier, thicker or more groomed result.  This is a wonderful option for those with thin, sparse or unruly brow hairs.  You can add a brow tint or wax to amplify and enhance your new look.  Results last 5-8 weeks.
Lash Services
This non-invasive service will lift, darken, and curl your lashes.  We also include a keratin treatment to leave your lashes in a health state.  Results can last up to 2 months.
Semi-Permanent Lash Extensions (Full Set)
$100.00
Semi-Permanent Lash Fill (2-week fill)
$50.00 & up
Semi-Permanent Lash Fill (3-week fill)
$80.00 & up
Lash Extension Removal
$30.00 & up
Not many ladies will leave the house without mascara, well this is your new answer to longer, thicker more dramatic lashes everyday!  Our specialist will apply individual lashes one at a time, meticulously placing them on your own lash, resulting in a full, natural look.  We have a variety of lengths and thicknesses so each person may achieve their desired look from the most dramatic, to extremely natural.  Most people are so relaxed during the process they have a nap, only to wake up with gorgeous long lashes!