Hydrating Body Treatment (60 mins)
$85.00
This soft-touch treatment will transcend you into a state of warmth and relaxation. Using light pressure and gentle strokes, your esthetician will target the uppermost layer of the muscles to soothe and relieve tension from head-to-toe. Your skin will feel hydrated following this treatment as we use carrier and essential oils to lock in moisture.
30 min Hydrating Body Treatment $55.00 , 45 min Hydrating Body Treatment $75.00
Soothing Face & Scalp Treatment (45 mins)
$68.00
A treatment used to relieve stress to upper back, shoulders, neck, upper arms, face, head and scalp. This treatment is beneficial to desk bound employees suffering from pain and tension in upper body. Hair quality and growth will improve due to increased circulation to your scalp. Relieve eye strain, headaches and improve increased circulation to your scalp.

Organic Moor Mud Treatment
$88.00
This mud treatment is extremely detoxifying while giving your body minerals, trace elements, vitamins, amino acids, plant hormones and fatty acids, all while reducing inflammation. It also exfoliates, fights aging, helps with cellulite and preserves the skin, giving it a tightening feeling.
Please ask our staff for more details about this treatment and its many benefits.
Rejuvenating Body Glow (45 mins)
$85.00
This body treatment soothes your muscles while also gently exfoliating your skin. Our essential oils instantly relax you and leave you in a zen-like state. **Scents change seasonally
Salt Glow Body Scrub (30 mins)
$60.00
This body treatment gently exfoliates your entire body using sea salt, and essential oils. This will rejuvenate your skin, making it soft and smooth as it should be. Perfect for any time of year but especially for the dry winter months.
Body Beautiful
$115.00
This body treatment gently exfoliates your entire body using sea salt, and essential oils. After removing all the salt the therapist will apply a richly moisturizing body cream followed by a layer of warm paraffin wax over the entire body. The paraffin helps to warm the skin and increases penetration of the moisturizer. Paraffin is also very therapeutic for sore body and joints. This is perfect body treatment for those cold, dry months.
Back Treatment
$110.00
This is essentially a facial for your back. The treatment involves washing, toning, exfoliation and extractions and mask. It targets any concerns on the back and shoulders that are hard to reach or see. It includes a stress relieving back and shoulder massage.
The Soothing Foot Refresh (30 mins)
$40.00
Foot massage is highly regarded for its ability relieve aches & pain as well as improve circulation in the lower extremities of the body. We often overlook feet within our wellness routines, yet they endure stress daily in both our work and home lives. This treatment was designed with your feet in mind – starting with an anti-inflammatory foot soak, your feet will be exfoliated to remove dead skin cells followed by a hot towel service. Massage pinpointing pressure-points and high stress areas on the feet complete this service, leaving you feeling rejuvenated and refreshed.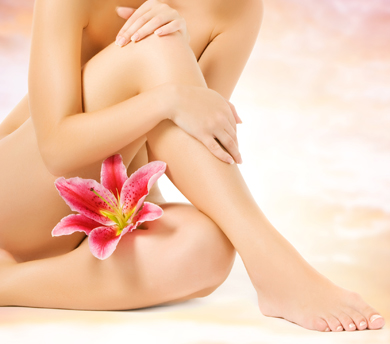 We offer couples treatments, including body treatments, RMT massage & facial treatments in a joint room.  *Must be requested at the time of booking, subject to availability.